Paper Submission
Submitted papers must not have been published previously and they must not be currently under consideration for publication at another venue. The full papers should adhere to the conference standard format, and all accepted and presented papers will be published in International Conference Proceedings Series, which will be archived at Online digital library, and will be indexed by Ei Compendex and Scopus and submitted to be reviewed by Thomson Reuters Conference Proceedings Citation Index (ISI Web of Science).
Full paper Template: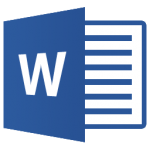 ➢ Manuscripts should be at least Eight (8) full pages and at most Twenty (20) pages. One regular registration can cover a paper within Ten (10) pages, including all figures, tables, and references.
Conference Submission System
Submission is electronic, using the conference management system by this link: http://confsys.iconf.org/submission/cvps2022.
Review Policy
CVPS2022 will not accept any paper which, at the time of submission, is under reviewing, is accepted for publication, or has already been published in another conference or journal. Authors are also expected not to submit their papers elsewhere during the reviewing period. Submitted papers are expected to contain original work executed by the authors with adequate, proper and scholarly citations to the work of others. It is the job of the authors to clearly identify both their own contribution(s) and also published results / techniques on which they depend or build. Reviewers are charged to ensure these standards are met.
Review Policy
A confirmation and paper id for submission will be sent via email within 1-2 working days. If you can not receive a confirmation more than 3 days, please contact: cvps@chairmen.org. A preliminary selection process will take about 10-15 days after your submission, at which point you will be notified by email whether it was selected. Then after peer review process, initial acceptance/rejection will be distributed about 20-25 days after your submission. Please complete registration only after you receive the notification of acceptance. You should follow the steps in the notification for a successful registration.


IMPORTANT DATES
Paper Submission Deadline
Camera Ready Submission & Registration